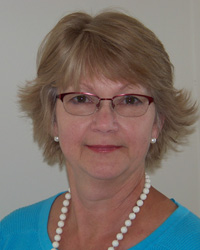 Cell Phone: 804.690.6302
Email: greglynnm@verizon.net
There are three words to describe Lynn Mays….
Detailed, Loyal and Vivacious Lynn has an "eye" for details, especially when it comes to numbers and financial matters. She is known as "Hawkeye" in the office as she spots errors on paper that no one else can find. This attention to details makes her a perfect real estate agent and appraiser. She definitely sees the details and small items that others overlook.
Once Lynn is working for you, you can expect loyalty and commitment. She constantly puts her needs to the side and makes your concerns her number one priority. Then there is Vivacious – after 15 minutes of knowing Lynn Mays you are intrigued by her familiar giggle, animated gestures and an incredible positive attitude. It is always a please to work with and around Lynn. We are lucky at EXIT Realty Parade of Homes to have her on our management team. She excels as one of our Property Managers due to her sales and real estate background. She grew up in a "construction" household as her father was a contractor all of her life. They talk houses and construction at the evening dinner table. She gained a tremendous amount of real estate knowledge working for the City of Petersburg in the deed transfer department and in the appraisal department of Hanover and Henrico Counties. Lynn obtained her appraisal license in 1989 and with her husband, Greg Mays, owns and operates an appraisal firm that represents several banks in the Richmond market.
When relaxing, she often creates scrapbooks, goes shopping and heads to the beach when ever time allows. Lynn Mays…..Dedicated, Loyal and Vivacious.