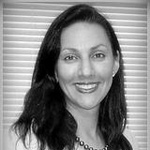 Property Manager
Cell Phone: 804-922-9092
Email: exitparaderentals@gmail.com
Let me introduce you to Sylvia. She is woman who doesn't hesitate to call it as she sees it.
She is strong, determined, and full of passion for any job that she chooses to do. Nothing is half way, with her, it is all or nothing. Her get it done attitude is contagious and you want to be on her team.
Sylvia has many talents in the real estate field. Not only has she been practicing real estate since
2014 and managing rental property for several years, she and her husband own a contracting company.
It is not uncommon for her to go to a rental property and just "fix it herself."
Sylvia not only has a gift of multitasking in her real estate career, she also loves designer handbags and jewelry. She as a knack for finding designer "treasurers" and selling them for fun. Don't forget to ask her about her sunglasses!
Making an impact on her community is important to Sylvia. Representing landlords and helping tenants find the right rental home while exercising knowledge and expertise for both parties is paramount. Her ability to professionally balance relationships with buyers, sellers, landlords, tenants and contractors
Is amazing to experience.
Don't ask her to sugar coat what needs to happen….she doesn't have time for that…there's work to be done and when you call Sylvia, you can count on her "getting it done."