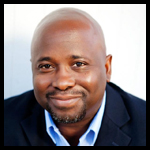 Cell Phone: 804-405-0332
Email: vincejoneshomes@gmail.com
Vince was born and raised in Richmond, Va. He attended Chowan College and studied in Business Administration. Vince has a extended background in property management which has given him the desire to further his career in Real Estate and continue to help those in need of finding a home for their family and love ones.
Vince hobbies include playing the guitar, salsa dancing, attending outdoor concerts, salsa dancing, movies, fine dining and attending church. What makes Vince such a great realtor is he cares about what is important to you and what makes you happy. If you're looking for a dedicated and honest realtor, look no further. He is "The Realtor who cares".